Sergey Lando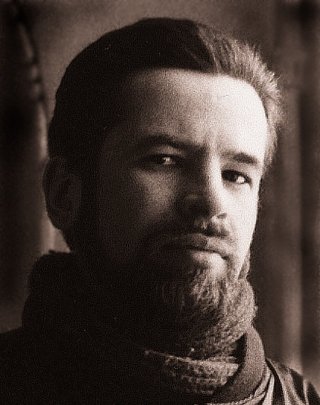 Born in January, 16th, 1956 in Rybinsk (Yaroslavl region). Graduated from the Rybinsk Avia Technical Institute, served in army, worked as an engineer in Rybinsk Engine Design Office. In the years 1981 - 1987 he studied in All-Union State Institute of Cinematography on a speciality "Cameraman". During study in ASIC has released a number of works ("White-white day ", "Leo", etc.), represented institute at the international student's film-seminars.

Since 1987 he has been living and working in St.-Petersburg. Being the director of photography of a film studio "Lenfilm"; he has released a number of pictures at the St.-Petersburg Documentary Film Studio. He also worked as director and scriptwriter of documentary films. A member of the Union of Cinematographers of Russia, a member of the Russian Guild of Cameramen, a member of "Imago", a Member of Guild of Non-Fiction Cinema of Russia.
Filmography
Selected filmography:
Director of photography
Documentaries
1990 - Russians have left (Russkiye ushli)
35 мм, color, 26 min., director: A.Gutman
1996 - Reverse perspective (Obratnaya perspektiva)
35 мм, color, 140 мin., "Open Studio", Holland, director Lili van der Berg
1998 - Three days and never more (Tri dnya i bolshe nikogda)
"Ullis Radio", Finland, director: A.Gutman
2000 - The back side of the earth (Obratnaya storona zemli) 
Video, 55 мin., "Lenfilm – PF, director: S.Karandashov, V.Chutko
2000 - Farukh and diana 
35 мм, color., 26 мin.,  director: Orynbassarova
2004 – Noah
35 mm, color, 30 min., director: Zhanna Romanova
Director, scriptwriter and director of photography
2003 - Genius loci
35 mm, color, 26 min.
2006 – Ulyana Lopatkina
35 mm, color, 30 min.
VIII International short and animation film festival "OPEN CINEMA", Saint-Petersburg, 2012
South West International Film Festival, London, UK, 2012
34th Moscow International Film Festival. - "Cinema of Russia' program, 2012
Feature films
1992 - Waiting room (Zal ozhidaniya) 
35 мм, color., 56 мin., "ARTE Channel", France – "Troitsky Most", "Lenfilm" director: Orynbassarova
1995 - Gizelle mania
35 мм, color., 97 min., ROCk Studio, Lenfilm, director: A.Uchitel
1998 - "The circus burnt down, and clowns left" (Zirk sgorel, klouny razbezhalis)
35 mm, color, 95 min,  director: Vladimir Bortko
1998 - Iron step of oligarchy (Zheleznaya piata oligarhii)
35 мм, color., 70 мin., dir. A.Bashirov
2000 - "Lilac twilights (Sirenevyi sumerki)
director: Y.Konopkin
35 mm color., 95 мin.,
2002 - "Don't male biscuits in low spirits" (Ne delaite biskvity v ploxom nastroenii")
35мм, color, 80 мin.
2003 - "Way" (Put')
30 min, b/w, director: Svetlana Shimanjuk
back
Staff list