Petersburg's dolls
You need FLASHPLAYER
Flash Player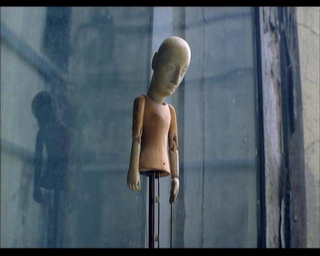 Director:
Sergey Lando
Director - Sergey Lando
Director of photography - Sergey Lando
Screenplay by Sergey Lando, Maxim Katushkin
Music by Oleg Karavaitchuk
Sound by Sergey Litvyakov, Sergey Sokolov
Editor - Larisa Solovtsova
Editor-in-chief - Zhanna Romanova
Producer - Alexei Telnov
Synopsis
This film is devoted to the unique world of man's doubles: the world of statues, dolls, mannequins, contained in St.Peterburg in plenty. Our guides to this 'doll' city will be famous artist Viktor Grigoryev who makes unique mechanical toys - 'automotons' (this rare craft takes it's beginning from French watchmakers of 17 century) and outstanding composer Oleg Karavaitchuk, the author of music for many films who has a power of vivid speech.
Festivals and awards:
VIII International short and animation film festival "OPEN CINEMA", Saint-Petersburg, 2012
South West International Film Festival, London, UK, 2012
34th Moscow International Film Festival. - "Cinema of Russia' program, 2012
back
Austerlitz
Director:
Sergey Loznitsa
This film is an observation of the visitors to a memorial site that has been founded on the territory of a former concentration camp.