Natalya Mikhailova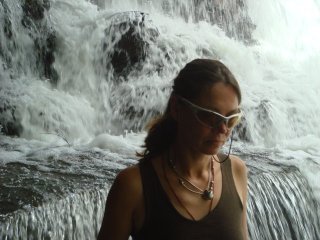 Was born in 1967 in Leningrad.
In 1989 graduated from Saint-Petersburg State University (department of psychology).
Member of the Union of the Artists of Russia.
Works in cinema industry since 1989.
Since 1989 until 1992 she worked at Saint-Petersburg Documentary Film Studio. Assistant of the director Sergey Debizhev at his feature film "Two captain-2" and documentaries "Complex of irresponsibility" and "Two-faced Janus".
Since 1992 until 1996 she worked at "Nikola" film studio as an executive producer. Took part in the shooting of more than 20 feature and documentary films.
Since 1996 until 2005 have been working in the advertising agency "Promako" as director and copywriter.
Since 2006 until nowadays works as a director at Saint-Petersburg Documentary Film Studio.
Executive producer of the feature film "Sezon dozhdej" (Rain season) by Sergey Debizhev.
Filmography
2005 – "The limits of what is allowed"
Gran-prix and diploma "For trying to find the limits of what is allowed in contemporary arts" at the IFF Open Cinema, Saint-Petersburg, Russia, 2007
back
Staff list