Anastasia Kopylova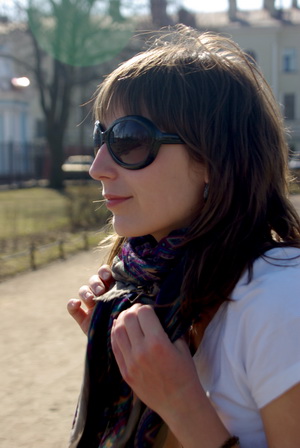 Was born in 1983 in Nizhniy Tagil. In 2000 entered department of sociology of Ural state University. After graduation continued her education in Saint-Petersburg state University of Cinema and Television (director of TV programs, workshop by Semenyuk).
Filmography
"Dixi" - short documentary, 5 min

"Sholom" - documentary, 15 min.
Participated in Open Cinema Film Festival.

"Behind the wall" - animation, 8 min.
Second prize among Russian participant at international competition "Cross the borders" by Goethe Institute in Saint-Petersburg.
"Fairytale" - documentary, 20 min., video.
back
Staff list