Viola Vorobyova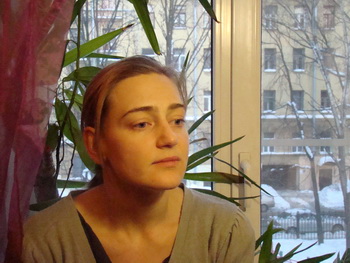 Director of documentary films.
Has studied in children's art school in Kaliningrad. Has graduated Saint-Petersburg State University of Cinema and Television (workshop by Semenyuk) in 2007.  Has been working as assistant of director at TV stations "Russia" and "Culture".
Filmography
Filmography
2010 - "Jazz kids" (Spb documentary film studio)
2007 - "Valeriy Plotnikov - portrait for the memory" (Lennauchfilm studio)
2003 - "Alive fountain" (Lennauchfilm studio)
2001 - "600 sec from..."
back
Staff list