Game is over
You need FLASHPLAYER
Flash Player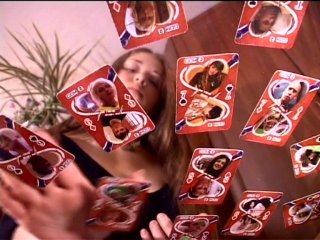 Director:
Anna Dranitsyna
Screenplay – Anna Dranitsyna
Cameramen – Kirill Vinogradov, Vitaliy Poznin, Sergey Rozanov
Music by Andrey Surotdinov
Sound – Aleksey Antonov
Film Editor – Konstantin Korzhov, Igor Nurgaliev
Computer design – Pavel Sutkovetsiy
Editor – Zhanna Romanova
Producer - Vyacheslav Telnov
Synopsis
The film tells about the lives of heroes of the very first Russian reality show "Behind the glass". Young people went to a movie casting but get locked in a glass house for 6 weeks. According to a contract they had to pay 5000$ penalty to get out of show. An exiting adventure turned out to be a psychological shock for the heroes.
Festivals and Awards:
Diploma at IFF "Ukrinian contest"
Diploma in nomination "For solution of the problem" at IFF "Ukrainian contest"
Diploma at Inetrnational forum "Time to live"
Diploma "For original treatment of topical problems" at IFF "KIN", Erevan, Armenia, 2007
back