Collection № 1
You need FLASHPLAYER
Flash Player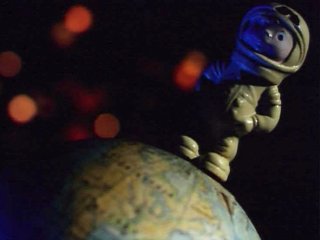 Director:
Mikhail Zheleznikov
Screenplay – Solmaz Guseinova
Director of photography – Sergey Maksimov
Sound-engineer and music designer – Aleksandr Dudarev
Film editor – Larisa Solovtsova
Production manager – Aleksandr Nesterov
Editor in chief – Zhanna Romanova
Producer – Vyacheslav Telnov
Synopsis
A story of a main hero since his birth until last day in the high school having been told very easily in ironical manner. Some realities mentioned in the film help to draw the picture of previous country – USSR: oktyabryata (the youngest in the communist line), Lenin, scarifying "cold" war, Olympic bear, pioneers, spy games, pioneer camps, space exploration, and finally, - first disco. "In our country everyone can be sure in his personal portion of happiness. Without any queues and cards. I knew that the childhood was over. And that was the most important thing".
Festivals and awards:
Prize for best short documentary "Message To Man", Saint-Petersburg, 2006
Screened at Punto De Vista
DocAviv
ZagrebDox
Tampere FF
Festival Of Festivals
29 Moscow International FF
back